We are Marjolein & John!
Welcome to our company! We would like to introduce ourselves: On December 15, 2021 we became the proud new owners of Pension Lambrecht. Before that we lived in the Netherlands in a place called Harderwijk. Our dream to open a pension in beautiful Sankt Lambrecht in Styria has come true and we will welcome you with open arms. We are Marjolein & John Leukfeldt, your hosts at Pension Lambrecht.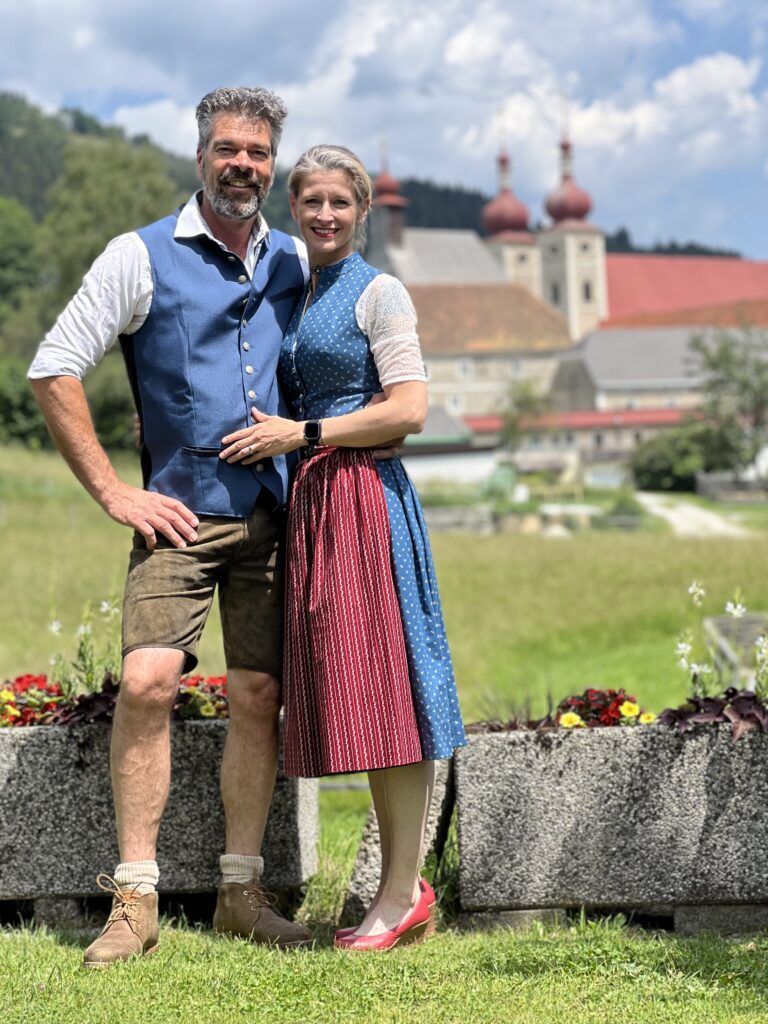 Who is Marjolein?
Marjolein has her Bachelor's degree in International Social Work and has years of experience in disability services and psychiatry. She also has her own coaching practice and specializes in HSP (High Sensitivity), NLP (Neuro-Linguistic Programming) and Systemic Coaching (Family Constellation). With this experience she feels very comfortable in the beautiful and relaxed environment of Zirbitzkogel-Grebenzen.
Who is John?
John is a host with extensive experience in the hospitality industry. He enjoys taking on new challenges! After completing his hotel management school education, he worked as a manager in the hospitality industry. He then represented companies supplying products to the hospitality industry, such as Mövenpick ice cream specialties, bakery products, fish and potato products, as an account manager. John has a very broad knowledge of good food, drink and hospitality.

Delicious breakfast
A fresh breakfast every day is a must. And that's why we attach great importance to it - every day!
Dates, dates, dates...
No! Finally get away from the calendar and switch off. We promise pure relaxation!

Pleasant stay
Well-being is everything – for everyone. With us there is everything a heart longs for - promised!

Payment options
Whether with card or cash - (almost) everything is possible with us. And a bank is located around the corner.

Beautiful area
In the immediate vicinity you will find countless activities: sports or pleasure vacation. It's up to you!

Let yourself be surprised!
Trust is often difficult - we understand that. But you will not regret your stay with us.
Around St. Lambrecht
Small but nice - in St. Lambrecht young and old feel at home. Whether skiing in winter, hiking to the Auerlingsee in summer or simply completely switch off in the outdoor pool St. Lambrecht - here is something for everyone.